"Everything passes away and everything wearies, nations, the individuals who make them up, as much as the wind is blown away. All that remains is the beauty transmitted by artists." Ernest HEMINGWAY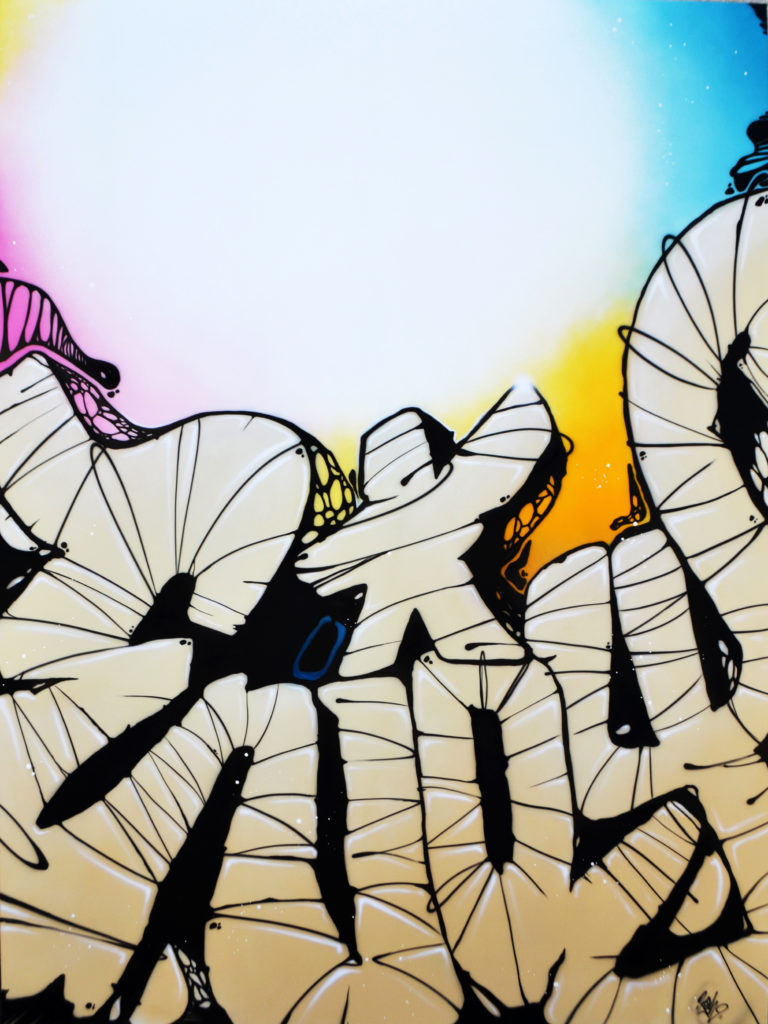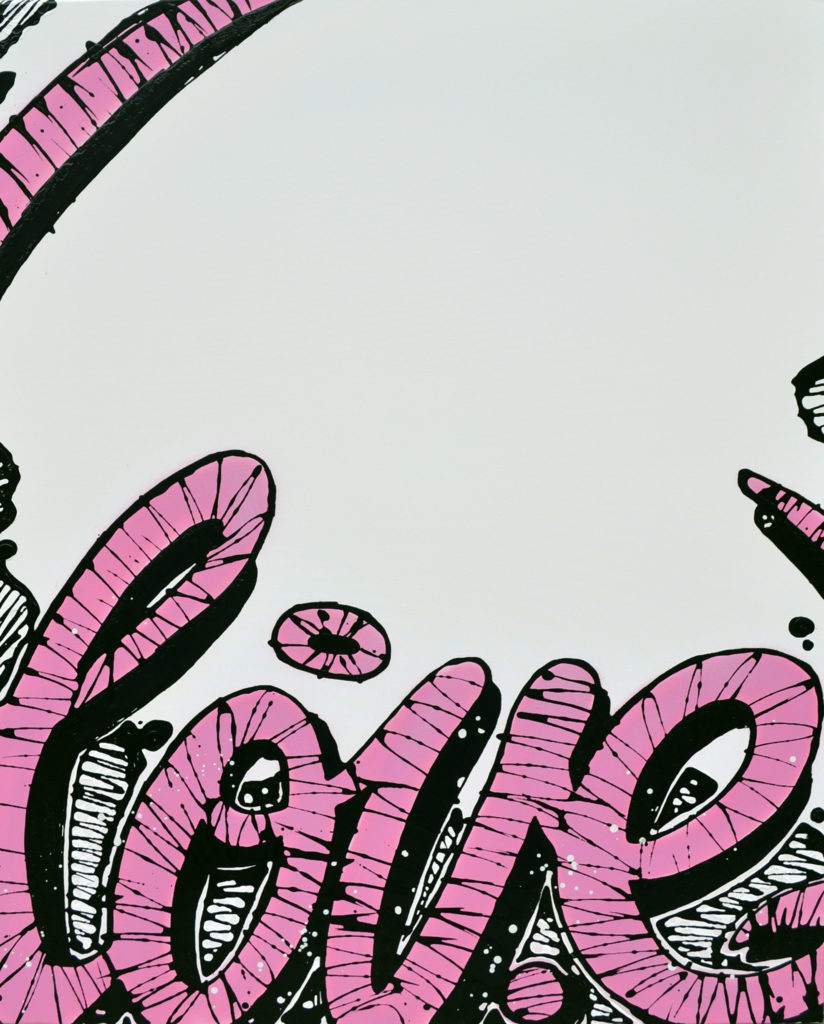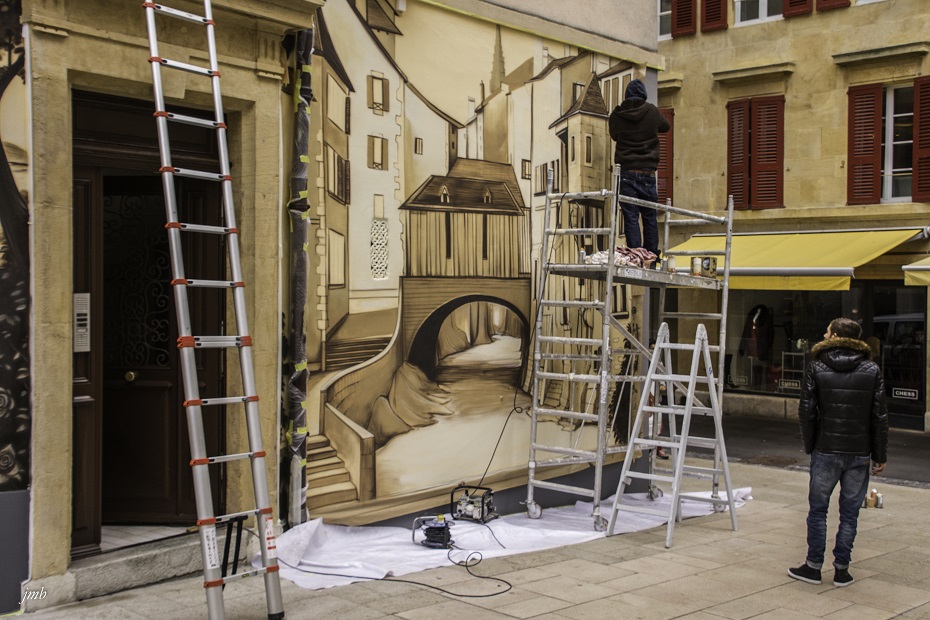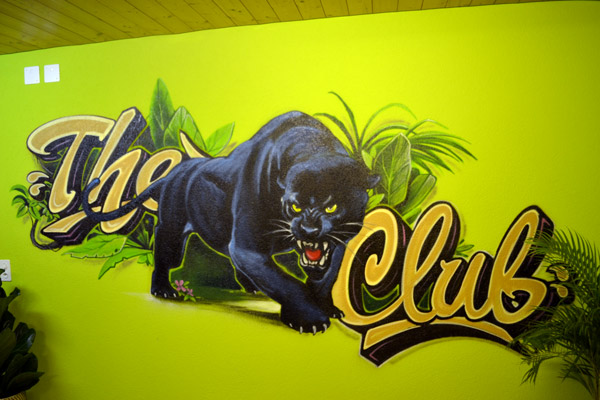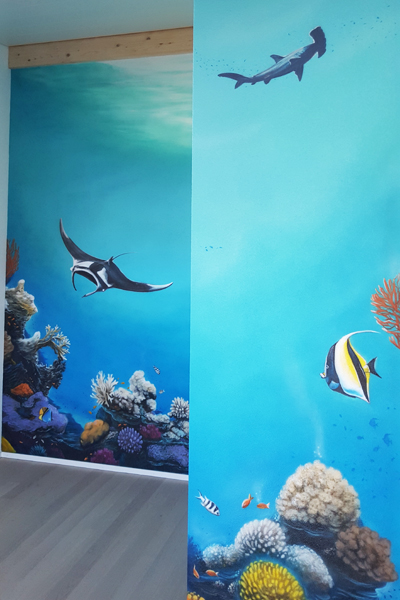 To bring beauty and emotion to my work.
Offer tailor-made work and advice.
Always be in a good mood.
The guarantee of quality work by an experienced artist.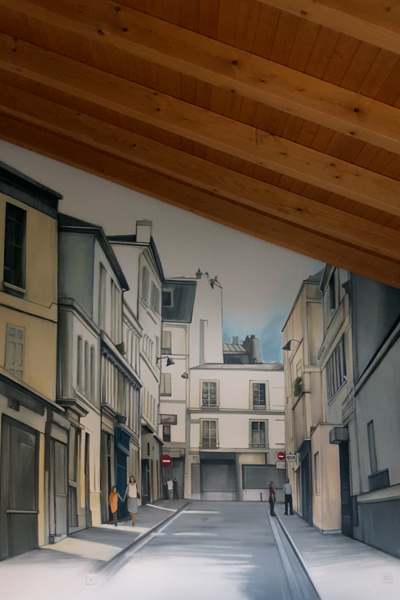 Trompe l'oeil
Tailor-made frescoes that are sure to take you on a journey.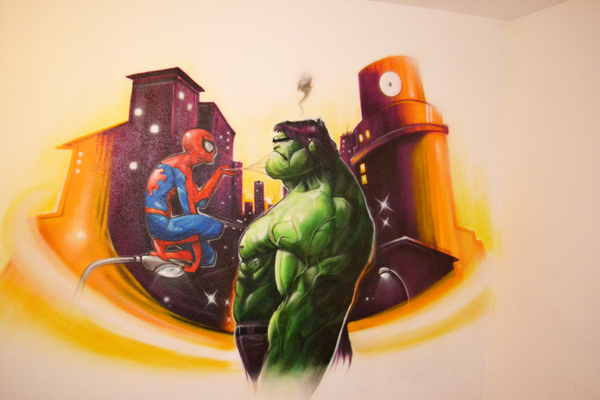 Characters
Real or fictional personalities, treat yourself to the company of your idols.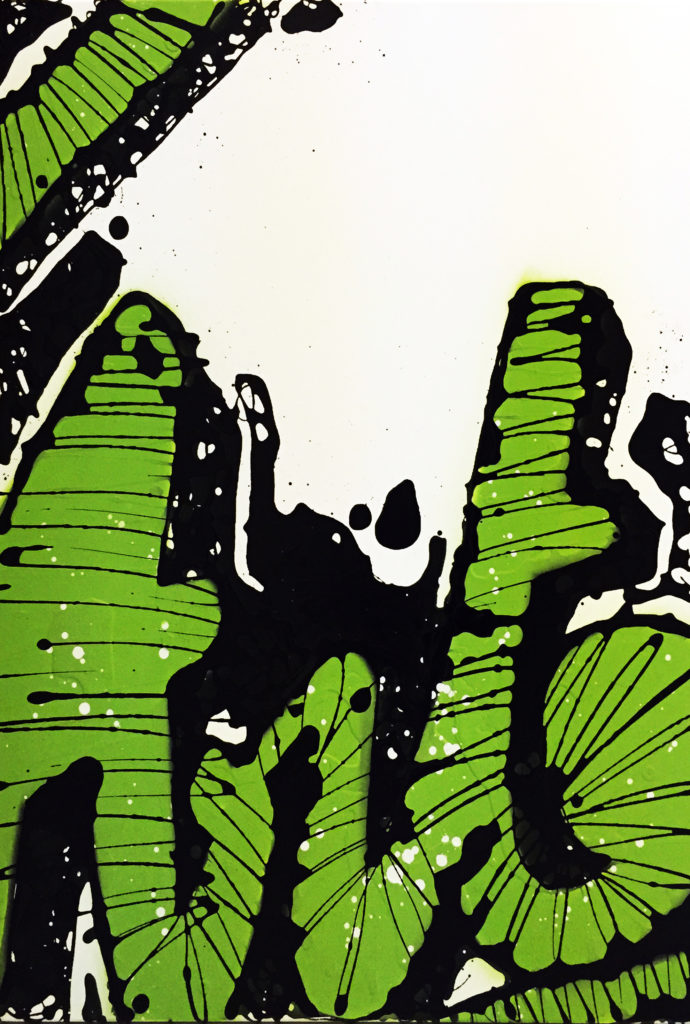 Art by Kesh
Find my canvases and special flashes for the realization of my works.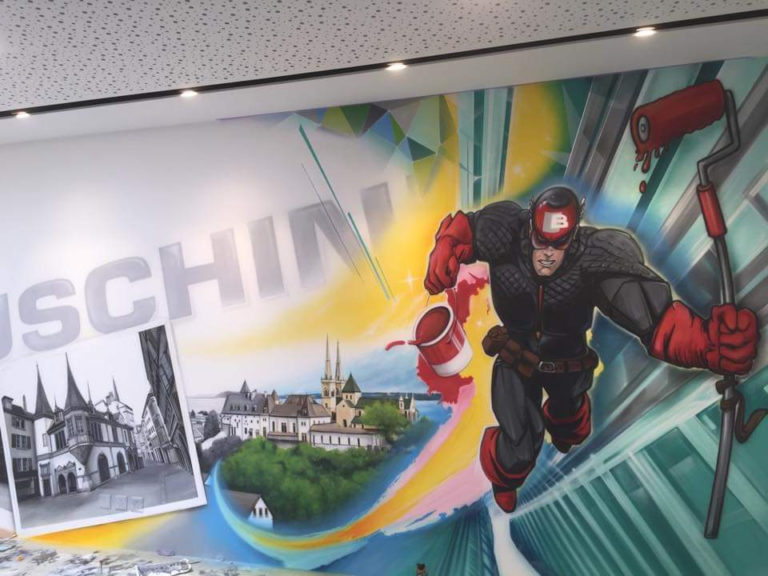 Community & Corporate Frescoes
Would you like to be remembered? Choose frescoes highlighting your community organizations, schools, businesses, medical practices ....
"Good evening! Thanks again for today, the girls were thrilled! and some of the parents were interested."
- Birthday entertainment -
"Kesh executed two projects at my request, a painting that was used as a logo for my association and a fresco that lights up my house every day. His attention to detail and involvement in rendering the subjects was a success.
Thanks again!"
- Fresco at a private home -
"Always a real pleasure to work with Kesh whether it's designing a fresco for our company logo, restoring an old steeple dial or creating a custom canvas. I can only recommend him. Thank you artist."
- Fresco, restoration and canvas for a company -